Hearing aids help you understand speech sounds and prioritize background noise. They can be a great addition to your life. Data from the MarkeTrak 2022 survey found that most hearing aid users report quality-of-life benefits from their hearing aids.
While hearing aids provide many benefits, acclimating to them isn't always easy. Knowing the common problems people have with them and their solutions will help you tackle each challenge head-on as you adapt to your new devices.
Let's discuss five of the most common hearing aid problems, including:
Appearance
Feeling that sounds are too loud
Hearing a whistling noise
Unclear sound
Discomfort
Appearance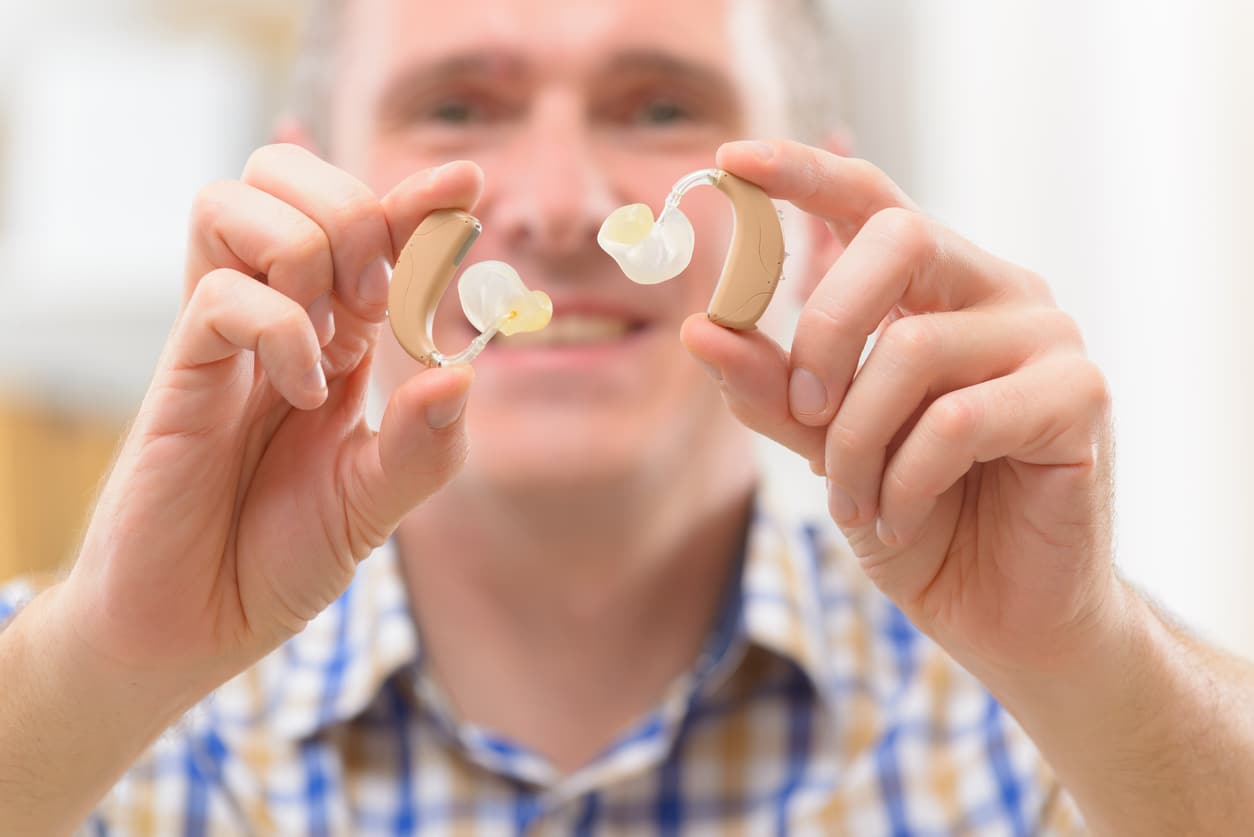 People often worry about the appearance of hearing aids. Years ago, hearing aids were thought to represent aging, but that is not the case anymore. Approximately 28.8 million U.S. adults could benefit from the use of hearing aids. People of all ages can benefit from these devices, and you can feel confident knowing that you aren't alone in your needs and experiences.
Feeling That Sounds Are Too Loud
Some sounds may feel too loud if you aren't used to hearing them. With hearing loss, you may not be used to the sound of a toilet lid closing or birds chirping at Caldwell Park. If you start to feel overwhelmed by the new noises, try taking your hearing aids out for a little while. While consistency of wear is important for acclimation, so is comfort. You'll feel more confident to wear them if you allow yourself time to breathe.
Hearing a Whistling Noise
Whistling noises are feedback from the devices. Though most styles have feedback suppression, some things may still cause feedback. Most whistling noises are the result of earwax buildup or improper fit. Try cleaning your devices according to the manual instructions and checking to see if the device is in your ear correctly. If feedback persists, make an appointment with your hearing aid specialist to determine the source of the feedback.
Unclear Sound
Unclear sound could be from a buildup of earwax or a programming issue. Try cleaning your hearing aid first. If the sound is still muffled or unclear, check the programming or make an appointment with your hearing aid specialist to reprogram the device professionally.
Discomfort
Soreness or discomfort at first is common. If you've ever been sore from wearing headphones too long, you'll probably notice that your hearing aids feel similar at first. Try taking your devices out for a little while, and remove them before you sleep to allow your ears time to breathe.
While discomfort can be expected, your devices should never hurt. If you are experiencing pain, contact your specialist immediately to check the fit.
Don't let fear of hearing aid problems stop you from enjoying its many benefits. Make an appointment with one of our trusted hearing aid specialists at Audiology Associates of Redding today.